Main Content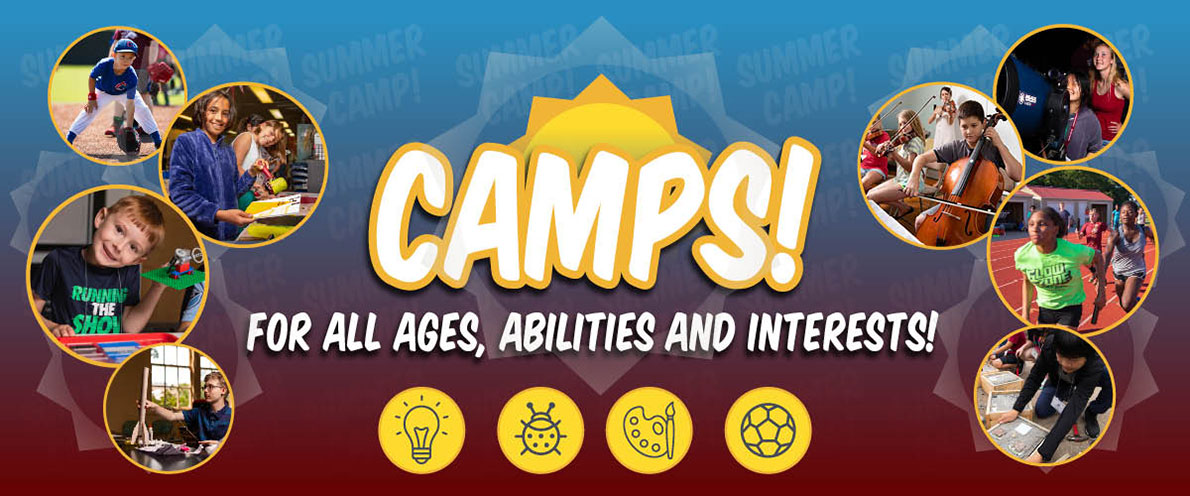 Enriching, educational,
and fun!
From academic to artistic to athletic and outdoor programs, SIU offers a variety of youth camps each summer. These camps and programs are hosted by education professionals who are experts in their various fields.

Check out the wonderful, diverse array of 2023 camps. Visit again to see what's coming in 2024.
John A. Logan College also hosts a variety of exciting camps for kids of all ages. Check their Community Education page for updates.
Taught by professors and experts in their field, there are a variety of hands-on academic camps to give campers knowledge in a specific field, like Architecture or Aviation. The campers can also experience a wide variety of academic subjects in Challenge to Excellence camps.
Music camps are in conjunction with the School of Music and art camps are managed by both the School of Art and Design and the Student Center Craft Shop. These camps give participants the ability to practice their musical and creative skill sets in a group setting.
Touch of Nature Outdoor Education Center offers a range of outdoor programs for kids, including Edventure Camps, and Camp Little Giant, offering exciting, educational and adventurous ways for kids to explore the outdoors and gain an appreciation for the natural world around us.
Campers learn and practice athletic and recreational skills and sports from SIU coaches and sports organizations such as British Soccer Camp.
SIU embraces a unique tradition of access and opportunity, inclusive excellence, innovation in research and creativity, and outstanding teaching focused on nurturing student success. As a nationally ranked public research university and regional economic catalyst, we create and exchange knowledge to shape future leaders, improve our communities, and transform lives. We continue these values and mission as part of our summer camp program. does not discriminate against students in the participation of camps, including based on race, national origin, sex, gender, or other protected status.